We are Closers.
No matter who you are or where you're working from, ClosedLoop strives to create an environment that ensures you feel seen, supported, and equipped to make an impact.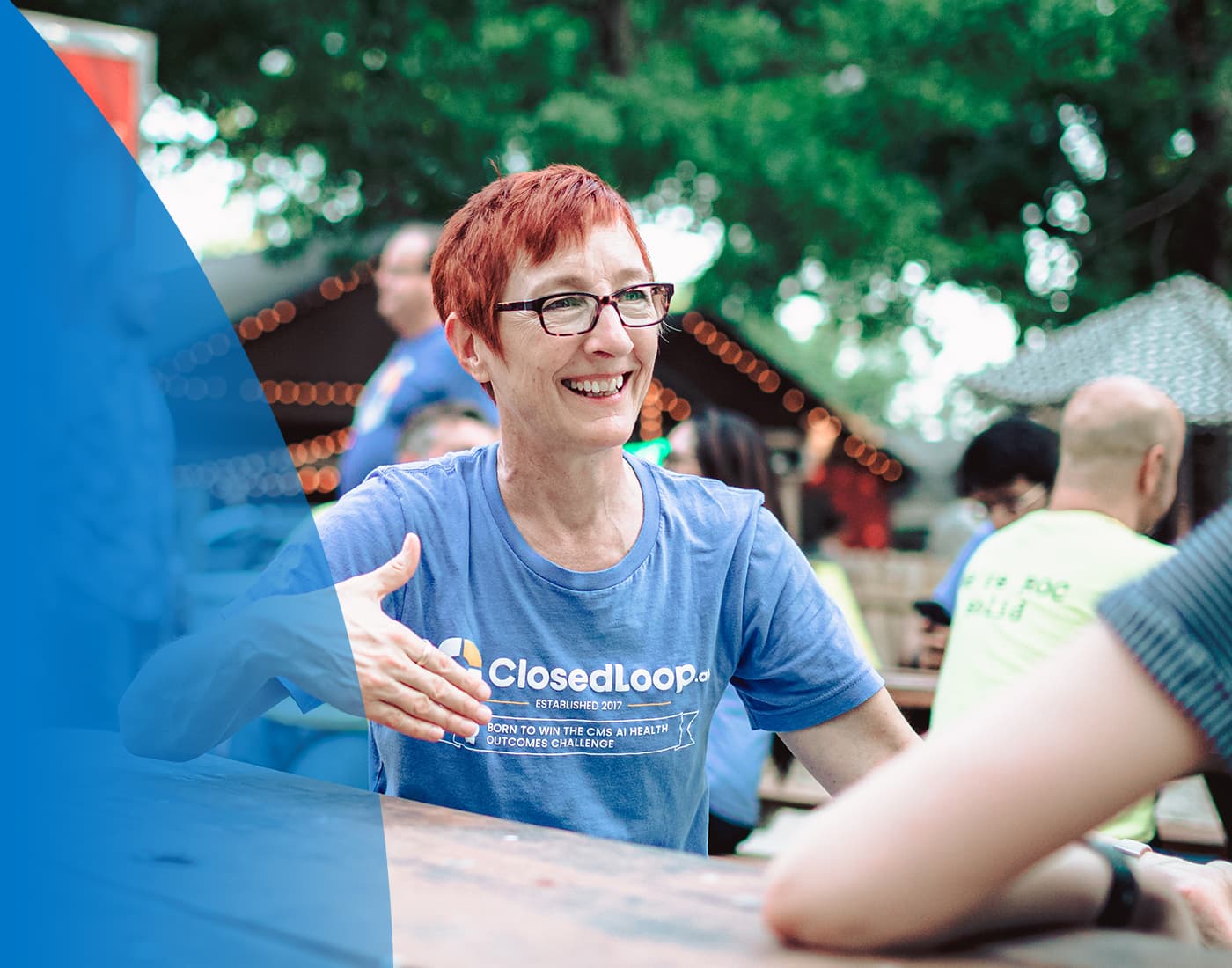 At ClosedLoop, we're accelerating AI's ability to improve health. We're striving towards a world where AI's power is used to maximize the quality of life for each person we touch. Achieving this goal starts with our team, which is why all Closers work to create and support an uplifting community we're all proud to belong to.
Our founding story
Andrew's daughter was weeks away from needing a liver transplant when she was diagnosed with autoimmune hepatitis. She was about to have surgery, but the right treatment was a dose of prednisone. This caused Andrew to realize how little data was used to make health decisions, leading him to found ClosedLoop with Dave DeCaprio.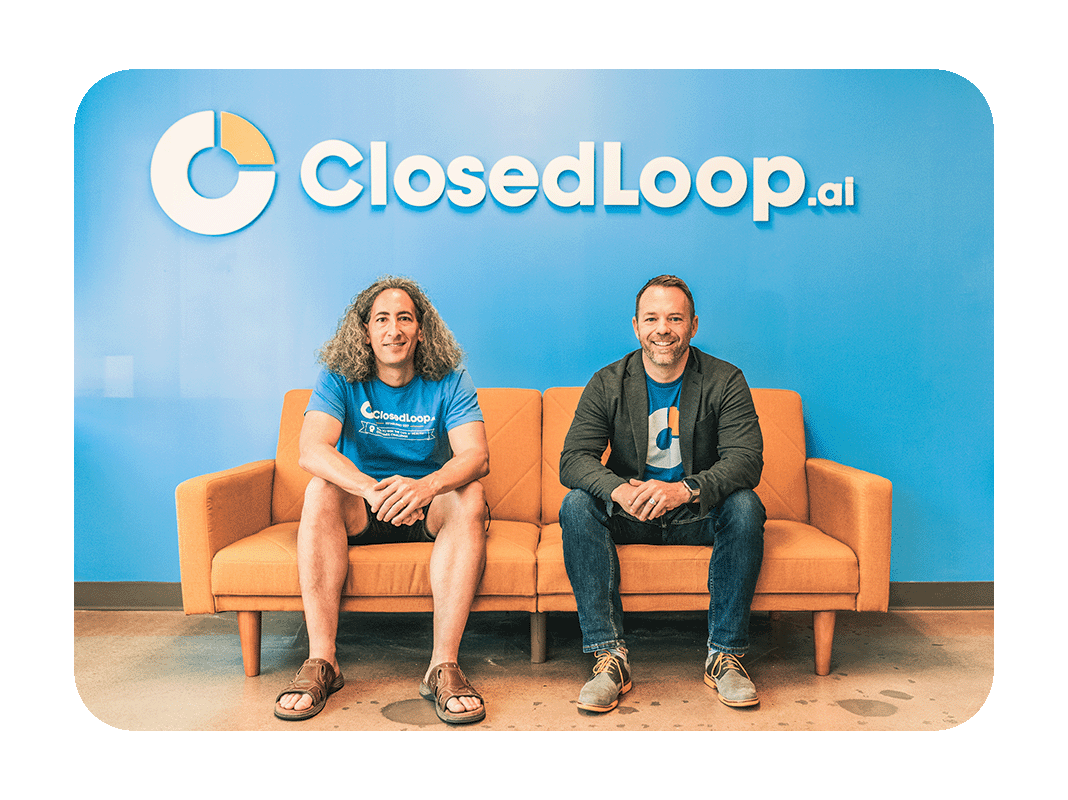 Closers are closely knit
Closers are more than colleagues. We make meaningful connections and grow closer by sharing our passions at monthly lunch 'n learns, celebrating milestones through Closer Pins, laughing together at regular remote and in‑person‑friendly events (trivia night, anyone?), and more!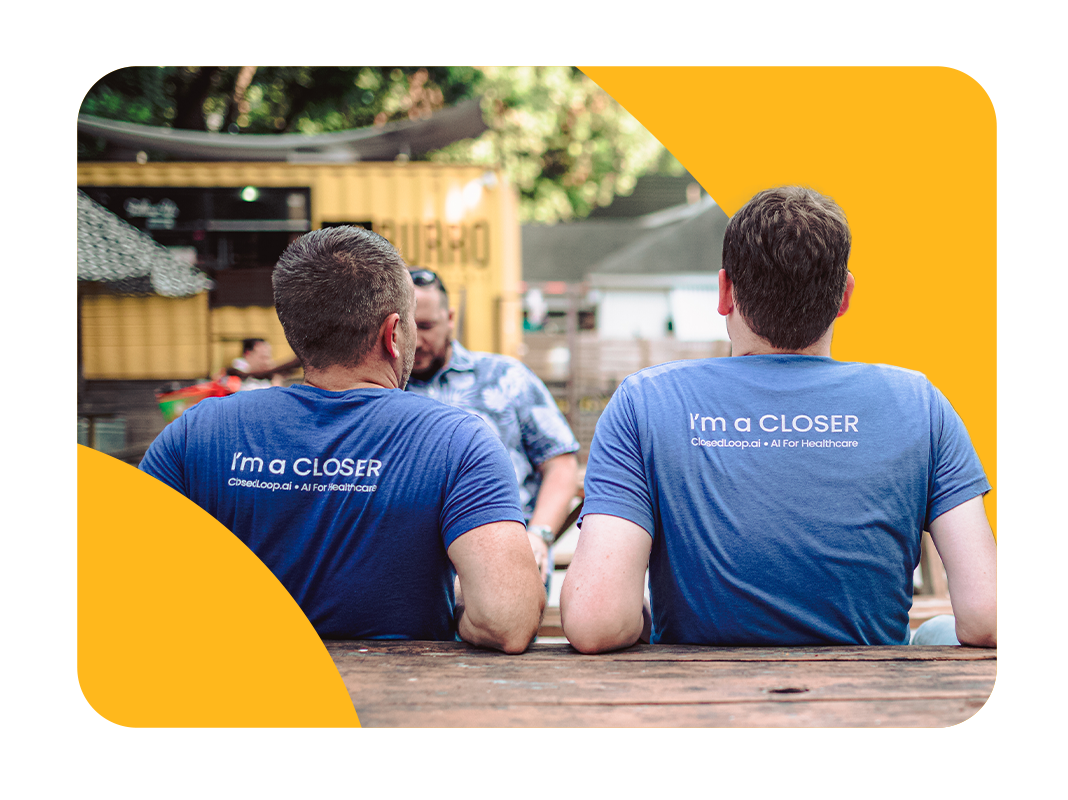 Recognizing meaningful milestones
No win goes unrecognized at ClosedLoop! We commemorate momentous occasions and achievements with custom enamel pins, and creative Closers are constantly brainstorming new ones to recognize our community's incredible accomplishments. The best part about a pin is that it's wearable, meaning we get to proudly show the world our impact on people's lives.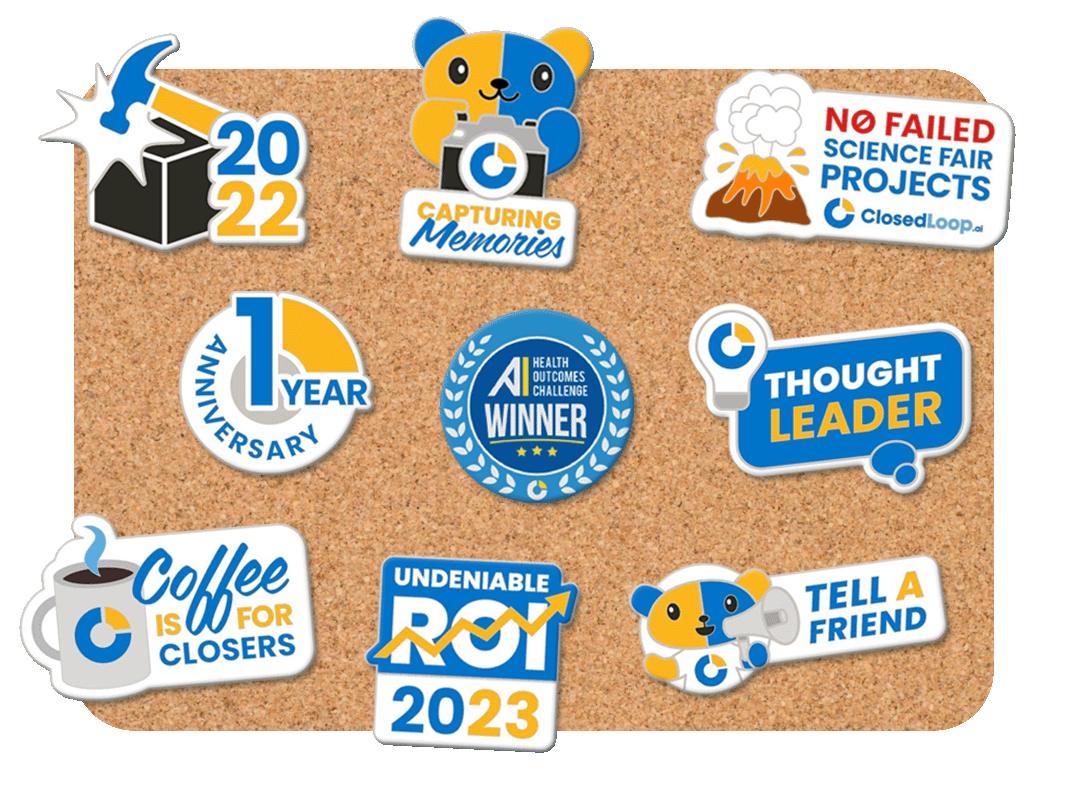 Our mascot
Closer the ClosedLoop Closing Bear (Closer Bear for short) is perhaps the most treasured part of our culture. Handmade in 2018 by an early Closer's spouse, Closer Bear serves to inspire our team and cheer us on as we actualize our goals. Since his creation, Closer Bear has traveled to dozens of conferences, become one of our top Slack emojis, and served as an (adorable) mascot to bring our team together.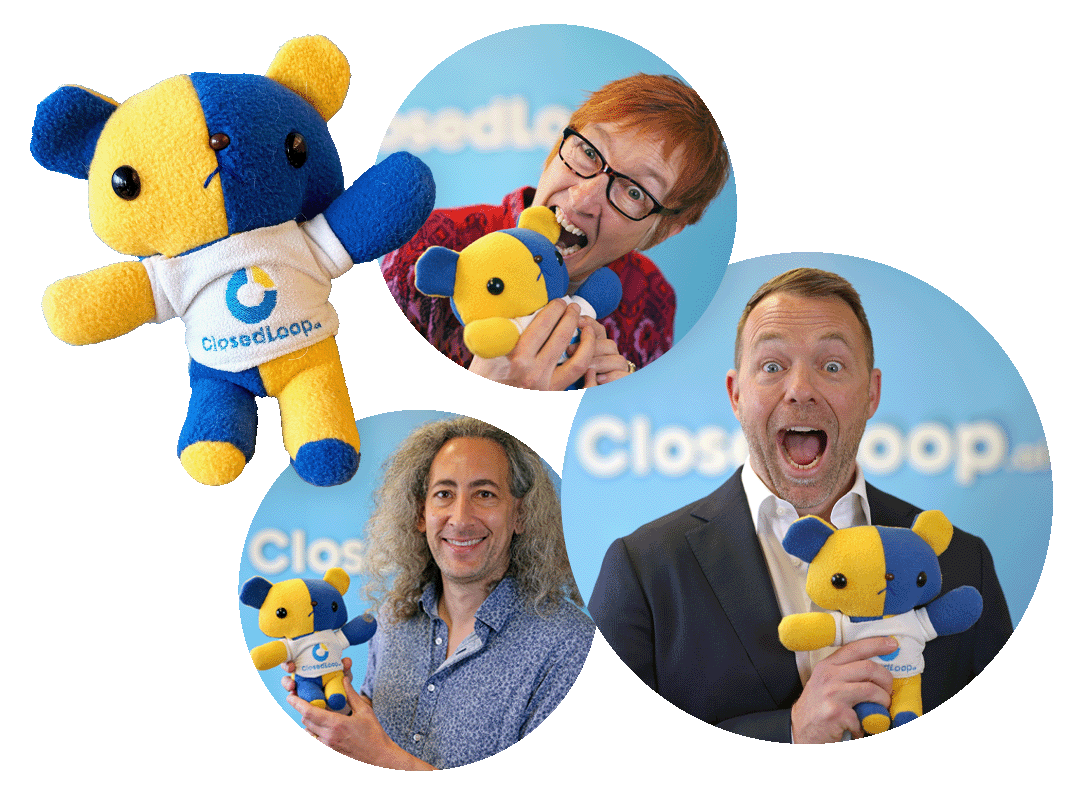 Join us on our mission
If you're passionate about making a difference in the healthcare AI industry, let's talk.